We are a scalable resource of professionals
To help grow your firm over the long-term and take the pressure off in the short-term.
It is always a balancing act to match your staff to your project workload. When your team is stretched and local talent is hard to find, we offer a smart solution.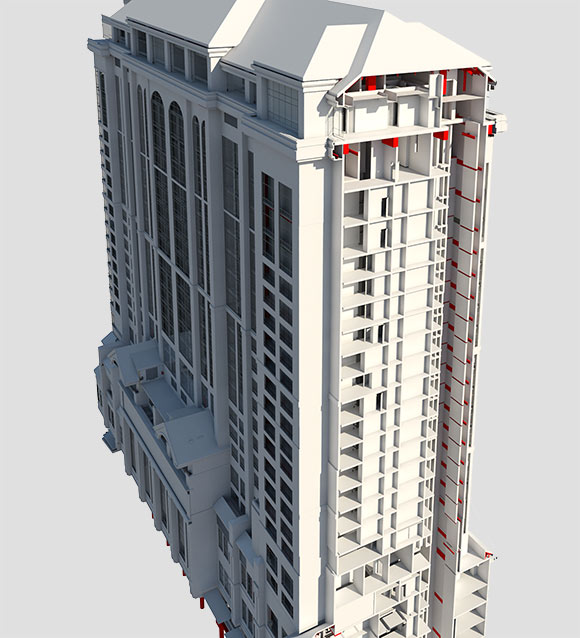 The flexibility to SCALE
We are a reliable partner to help build your business, giving you the flexibility to scale quickly and without overhead.
Use us for a temporary surge in work, or as part of a strategy to increase profits, grow capacity, submit more competitive bids and control project costs.
Enable your in-house staff to focus on design and client relations, while providing relief when project volume is high.
No time lost on the hiring/training process when business is up, and no layoffs or employee downtime when business slows down.
An American company with studios in South America
For over 16 years, Link Studios has been exclusively operating in the U.S., Canada and the Caribbean.
From experience we understand what makes collaboration work and what doesn't. Our production studios are strategically located in Uruguay, Brazil and Colombia  for the combined advantages of the same time zones as North America, similar business culture, and talent pool of highly skilled professionals.
Link Direct
Speak directly to the people doing the work.
We adapt to your way of working
We review your past projects and use your style, standards, templates and  processes.
An Extension of your Team
The key to our success is our people.  We pair you with a PM that is a good fit for your firm, and we endeavor to keep that same PM for the duration of our relationship. This allows us to become fully acclimated and truly function as an extension of your organization.

Expertise
Our staff are accredited professional architects, engineers, and interior designers that can think through process and ask the right questions.
Use our expertise when you need help with specific software or building techniques.
Quick to respond
We typically create a proposal for your project within 72 hours after confirming the scope. Once terms are agreed upon, we can mobilize a team in under five days.
Proactive QA/QC
A robust QA/QC process is an integral part of our workflow. We invest the time upfront to avoid errors before they occur.
A dedicated BIM Quality Manager operates independently from the modeling team.
Dynamo and Solibri are available options to increase efficiency
Efficient Remote Work
Through our various collaborations, we have learned how to communicate efficiently. We use a variety of methods including weekly screen-share meetings and PDF RFIs exchanges, to ensure our communication is clear and concise. We plan meetings around our client's schedules and use whichever collaborative platform they are most comfortable with.
Same Time Zone Availability
Changes are inevitable, and have to be communicated quickly. The Link Studios project team can respond in real time and is available by phone or email during standard American business hours.
Fixed Fee
With a defined scope of work and a timeframe, we will provide a fixed fee contract.
Talent on Demand
We supplement your workforce, for either project based or task driven assignments.
What we do
The majority of our work is in completing Construction Drawing sets, however we do like to get involved earlier, supporting the Schematic Design and Design Development phases.
Handling remote-work BIM/CAD overflow for Architects, Engineers, Interior Designers and Contractors since 2005.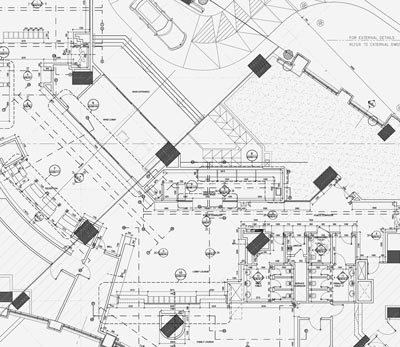 Architecture
Schematic Design
Design Development
Construction Documents
Detailing
Coordination
Clash Detection, Reporting and Resolution
Point Cloud to BIM
Facility Management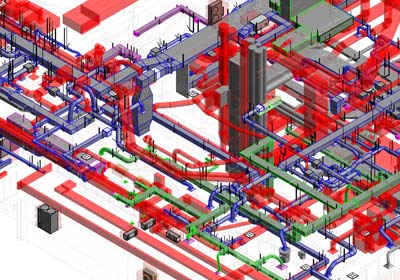 Structural, MEP, Fire Protection, Infrastructure and Civil
Modeling
Modeling & Training in Civil 3D and/or Proprietary Software
Documentation
Fabrication Drawings
Multi Discipline Coordination
Clash Detection, Reporting and Resolution
Quantity Take-Off
Point Cloud to BIM
4D Simulation
Template Creation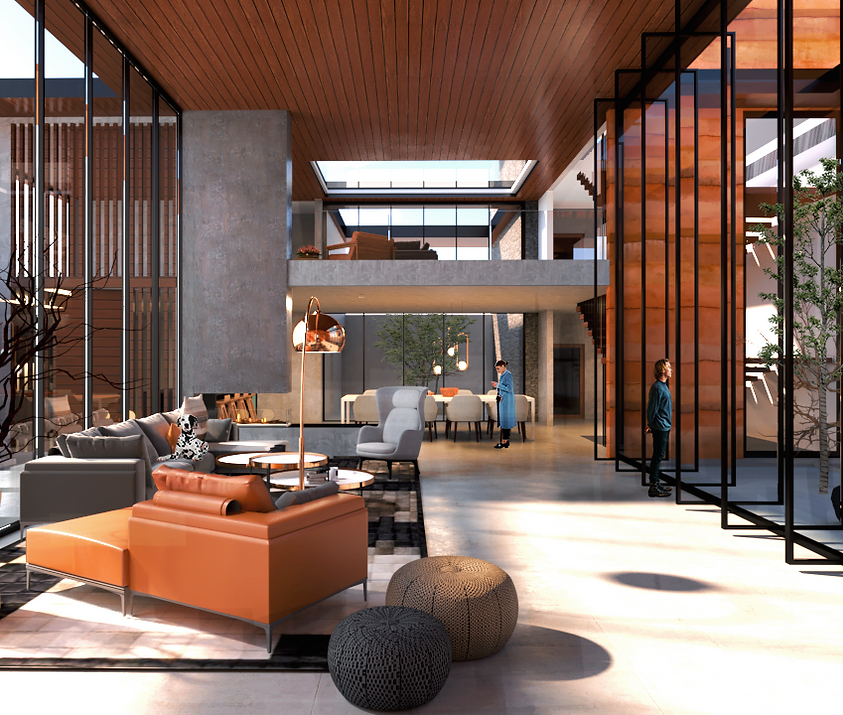 Interior Design
Renderings
Modeling
Documentation
Detailing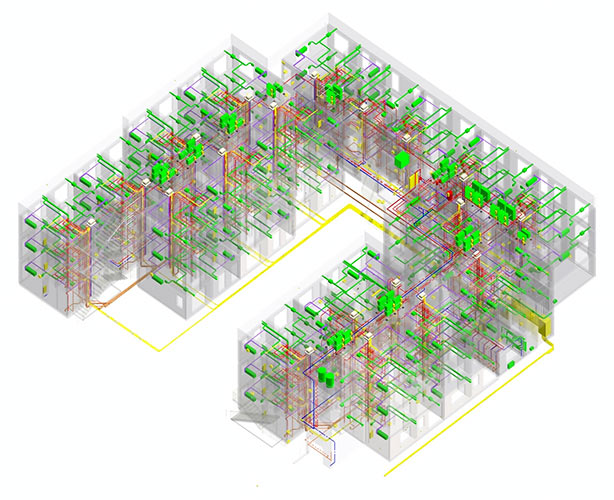 Modular Manufacturers
Shop Drawings
Coordination Unique to Modular Construction
Assembly Library Creation/Standardization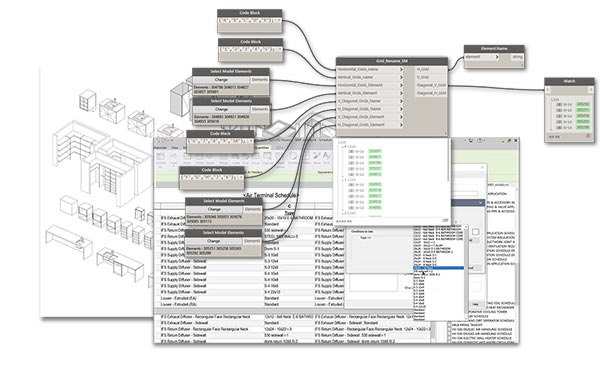 Consulting
Establishing Standards and Templates
Developing Libraries and Families
Clash Detection, Collaborative Review, Reporting and Resolutions
Custom Plug-Ins
We can work together.
Sharing the right information,
with the right people,
at the right time.
About Us
We genuinely enjoy what we do. From our start as a boutique business in 2005, Link Studios has grown to 4 studios with more than 120 people.
The most gratifying aspect of Link Studios is seeing our staff make use of their remarkable talents. Their abilities are unmatched in our industry, validated by how many long term clients we have. We get to participate in a wide range of project types and sizes, everything from a single family home to a billion dollar hospital. We pride ourselves on our 'Link Direct' communication protocol, which encourages our clients to speak directly to those doing the work.
We are also fortunate to get referrals from our clients and they have become a great source of business and new relationships for our firm.
Hopefully we will have an opportunity to work with you in the future.
Claudio Hocsman
Director of Studios | Founder
Jaclyn Vilneff
General Manager
After 20 years in the design field, President David Vilneff became one of the pioneers of AEC outsourcing, working with firms from the US, Asia and Latin America, for over a decade. David recognized a gap in the market, a need for a viable service focused on the key elements of reliability and communication. He identified several South America countries, all with modern economies and education, to serve as ideal locations to establish studios of highly skilled professionals, where the business culture and time zones are compatible.
In 2008 David partnered with Director of Operations/Link Studios Founder, Claudio Hocsman. Having worked as an architect in the US, Canada and Latin America, Claudio has strong ties throughout the AEC community.
With the growth of Link Studios, Jaclyn Vilneff was brought in as General Manager to complement operational efficiencies. A business major with exceptional management skills, Jaclyn supports our goals of assisting firms in balancing their staff and project workloads, with the best architectural and engineering talent from South America.
Rule #1
We owe much of our success to one guiding principle: We will not, under any circumstances, jeopardize our client or our own reputation by committing to work beyond our capability. When we take on a project, it's because we are confident that we can meet or exceed your expectations.  
Our Clients
Our clients include small boutique firms and large international organizations. The majority of our work is repeat business. (Please contact us for great references.)
The previous work you performed for us was on schedule, on budget, and most importantly, showed that your team used their minds and thought through conflicts and gaps in the design documents, helping us to ask the right questions and receive the right answers to stay on schedule."
First off, let me take the opportunity to say that we're delighted with the results so far in this partnership (on a significant multi-story project). The communication and response time by your team has been impressive, and Sebastian has been a terrific point of contact and has been very attentive to our requests. I know he is supported by a great team so please distribute our remarks to all of them."
We had tried outsourcing production in the past and it was a complete disaster, so we were really hesitant to try again, but I'm glad we did. For the first time working together, the projects really went as smooth as they could go. I wouldn't even call Link Studios an outsourcer, I prefer to call them a production partner. Most importantly, Link Studios did a really good job of communicating."
Let's Talk
We will come up with a collaboration strategy that works for your firm.
Call Us
416-879-3750
305-330-6800 ext 301
LINK Studios
1800 SW 1st Avenue, suite 307,
Miami, Florida, USA, 33129
Primary Studios: Brazil, Uruguay, Colombia
Send us your project to review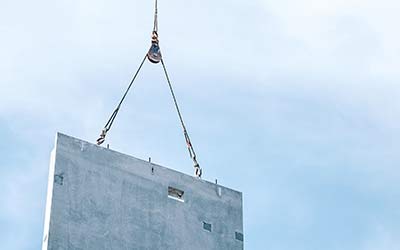 The term 'Prefabrication' refers to the manufacturing of project elements (typically large project portions) in a factory/workshop prior to being transported to site, for final assembly.
read more